Today is short and sweet- my Furioso is now completed, after a very quick and brutal paintup in time for an online painting comp. While the finish is not as smooth as I would have liked its still quite nice, all things considered. Might chuck some more orange on the claws for some more definition, but he's basically done.
I particularly like how the script on his leg turned out.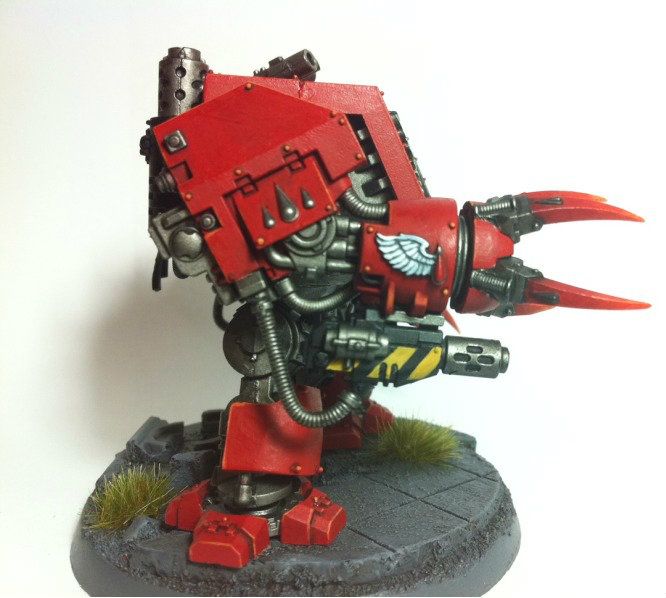 Hazard Stripes will appear here and there in my army- a nod to 2nd edition 40k.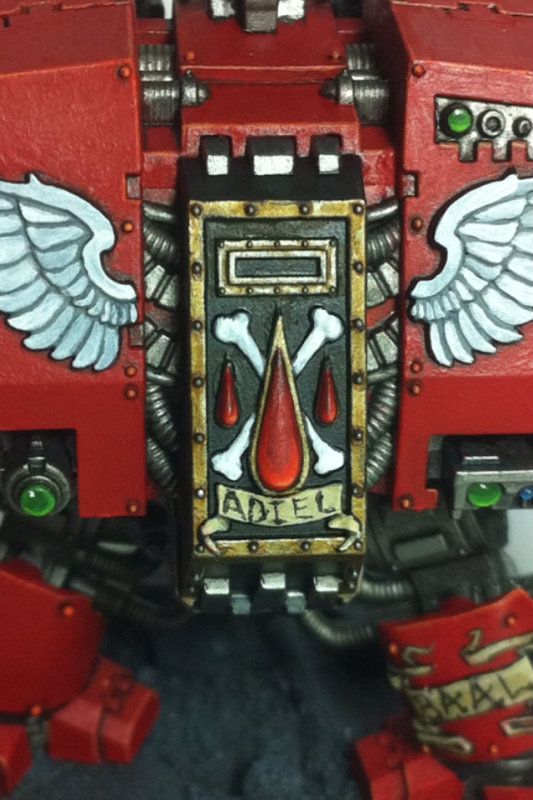 Brother Adiel, ready to rock n roll
These new paints, washes and glazes make painting a breeze, should have some infantry updates soon.
-Temp